Recent and Helpful Posts
Oct 16, 2014

Do you have Hashimoto's because it's "in your genes?" Research has found that genetics has only a 20-30% influence on the development of disease.

Sep 24, 2014

If you've found yourself anxious about your weight, consider taking a break from your scale. Focus on behaviors and lifestyle changes, not fickle numbers.

Aug 20, 2014

Health coaches are garnering an increasing amount of attention and help fill in the gaps between what the healthcare industry traditionally provides and what many people need.
Coming Soon!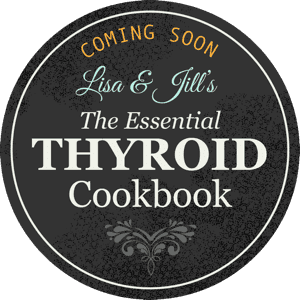 Lisa and Jill are writing THE definitive cookbook for those with hypothyroidism and Hashimoto's. Sign up for updates and you'll also receive their Essential Thyroid Nutrition Guide.
Meet the Healthful Elements coaches:
We have been featured in: