Welcome to the Purposeful Intention Empowerment Series …
What if you could join conversations with nine experts about their informed views on living with purposefulness and intention in this upside down world? What if we could help you find your sweet spot as you carve out space for yourself in these fast-paced times? We're in an election year, the economy is still wobbly, and people are looking for sound tools to help them cope.
And what if I told you this amazing event was FREE? Simply enter your name and email address in the form on the right and you're in!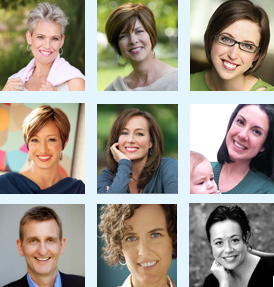 Please join these recognized speakers, writers, health practitioners, and coaches who are doing amazing work in the world. These change agents are going to open up and share honestly on navigating the journey of living with purpose and intention. 
Each week, I will interview one of these experts for approximately 45 minutes, with 15 minutes of question and answer. The interviews will be held via telephone conference line, so you can participate from the comfort of your home or office. The calls will be recorded, and I will be posting them to a unique page for listeners who cannot be on the calls live and who want to listen at their convenience. 
Mark your calendars!
4/11, 4/18, [skipping 4/25], 5/2, 5/9, 5/16, 5/23, 5/30, 6/6, 6/13
The calls will take place at 5:00 PM Pacific/7:00 PM Central/8:00 PM Eastern Time with the exception of the interview on 5/30 with Dr. Friedemann Schaub, as he will be in Europe. That call will take place at Noon Pacific/2:00 PM Central/3:00 PM Eastern Time.
To complement the phenomenal information that these authorities will be sharing with you, most of them will be also offering a gift of some kind — an audio file, short ebook, a how-to guide, or a discount on their product or service. How sweet is that? These offers will be posted on the recordings page after their respective interviews.
The Purposeful Intention Empowerment Series is going to be nothing short of amazing. We hope you come along for the ride.
Just scroll to the top of this page to sign up and you're in!
About your host:
Jill Grunewald is a Holistic Nutrition Coach and health and wellness writer. She is the founder of Healthful Elements LLC, where she focuses on helping women with low thyroid function and adrenal fatigue emerge from the fog. Browse around this site for more information.