Recent and Helpful Posts
Feb 10, 2016

To the surprise of many, I'm not anti-coffee. But most coffeemakers are toxic. And those toxins are ending up in your cup and disrupting your hormones. I have the solution.

Feb 02, 2016

In the words of the great Jon Stewart, "Bullshit is everywhere." Especially when it comes to diet and nutrition.

Jan 28, 2016

You've likely heard about the powerful healing properties of bone broth. Everyone is talking about it – and for good reason. But there's a different type of broth that can significantly boost thyroid function.
Coming Soon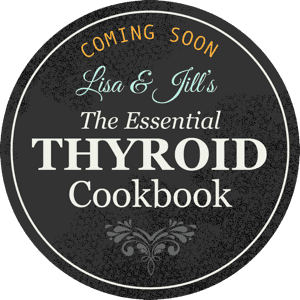 Lisa and Jill are writing THE definitive cookbook for those with hypothyroidism and Hashimoto's. Sign up for updates and you'll also receive their Essential Thyroid Nutrition Guide.
Founder, Healthful Elements LLC Integrative Nutrition and Hormone Expert
Jill has been featured in: