Recent and Helpful Posts
May 26, 2016

Is the AIP (autoimmune protocol) diet the answer for EVERYONE with autoimmunity? I question…

May 19, 2016

What's an otherwise healthy woman in her early 40s supposed to think when she hasn't cycled in over year? Is it always "early menopause?" I don't think so…

Apr 21, 2016

There's a recurring theme in my practice that's very heightened right now. Many of my clients are experiencing some hair-raising (and temporary) symptoms *because* of their healing, not in spite of it.
Coming Soon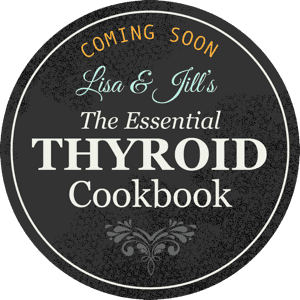 Lisa and Jill are writing THE definitive cookbook for those with hypothyroidism and Hashimoto's. Sign up for updates and you'll also receive their Essential Thyroid Nutrition Guide.
Founder, Healthful Elements LLC Integrative Nutrition and Hormone Expert
Jill has been featured in: