Recent and Helpful Posts
Here are 31 considerations and suggestions (nutritional, lifestyle, supplemental) for helping you manage PCOS.

Science has shown us how repeating self-defeating, mean, negative thoughts about ourselves keeps us stuck in the stress response and increases likelihood of autoimmune disease.

Inflammation is a predecessor to many degenerative diseases, including heart disease, cancer, Alzheimer's, autoimmunity (including Hashimoto's), and diabetes.
Coming Soon!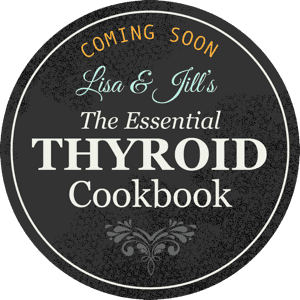 Lisa and Jill are writing THE definitive cookbook for those with hypothyroidism and Hashimoto's. Sign up for updates and you'll also receive their Essential Thyroid Nutrition Guide.
Meet the Healthful Elements coaches:
We have been featured in: