Recent and Helpful Posts
Poop. It may be an awkward topic to discuss, but our poop is one of the best diagnostic tools that we have available to understand the health of our digestive system.

"Disruptive seasonal allergies to things like pollen and grasses can be compared to blowing out the candles on a birthday cake with a fire extinguisher." Translation: your immune response is overreacting.

Here's an updated post, with photos, of our Oct. 2014 story about Rachel, who had total scalp loss before working with us.
Coming Soon!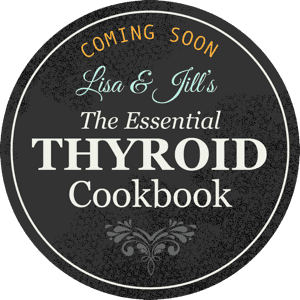 Lisa and Jill are writing THE definitive cookbook for those with hypothyroidism and Hashimoto's. Sign up for updates and you'll also receive their Essential Thyroid Nutrition Guide.
Meet the Healthful Elements coaches:
We have been featured in: