Lisa's Holiday Menu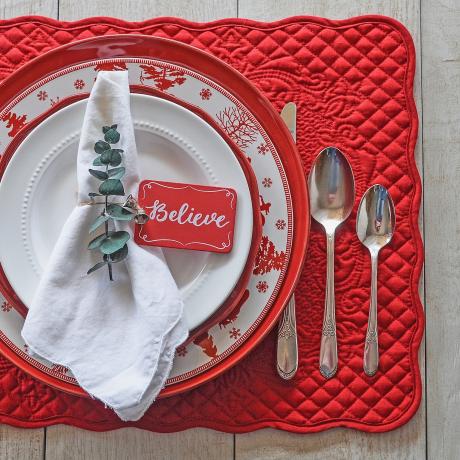 This post was written by Lisa Markley, MS, RDN, who, along with Jill, co-authored the #1 best selling Essential Thyroid Cookbook.
This year, I'm excited to be hosting Christmas Eve dinner for my extended family. I have to say, it's really nice to have my own collection of tried and true recipes from my Essential Thyroid Cookbook to draw upon and that I can be proud to put out on my holiday table. 
Today, I'm delighted to highlight a few of my favorites from the cookbook (and other places), which I hope will inspire you in your holiday menu planning. 
(Of course we always love to know when you've made something from our cookbook, so be sure to tag us on Instagram with #etcookbook or #essentialthyroidcookbook.)
Here's what I'm serving: 
Appetizers
Festive Kale Pomegranate Guacamole, page 205
Guacamole is an all-time favorite that's easy to make and this variation offers a fun twist on a classic. Red from the pomegranate arils with speckles of green from the kale leaves definitely help set a festive mood. I usually have to double the batch because it goes so quickly! 
Stuffed Crimini Mushrooms with Kale and Sausage, page 209
Here is the recipe—one of our readers' favorites!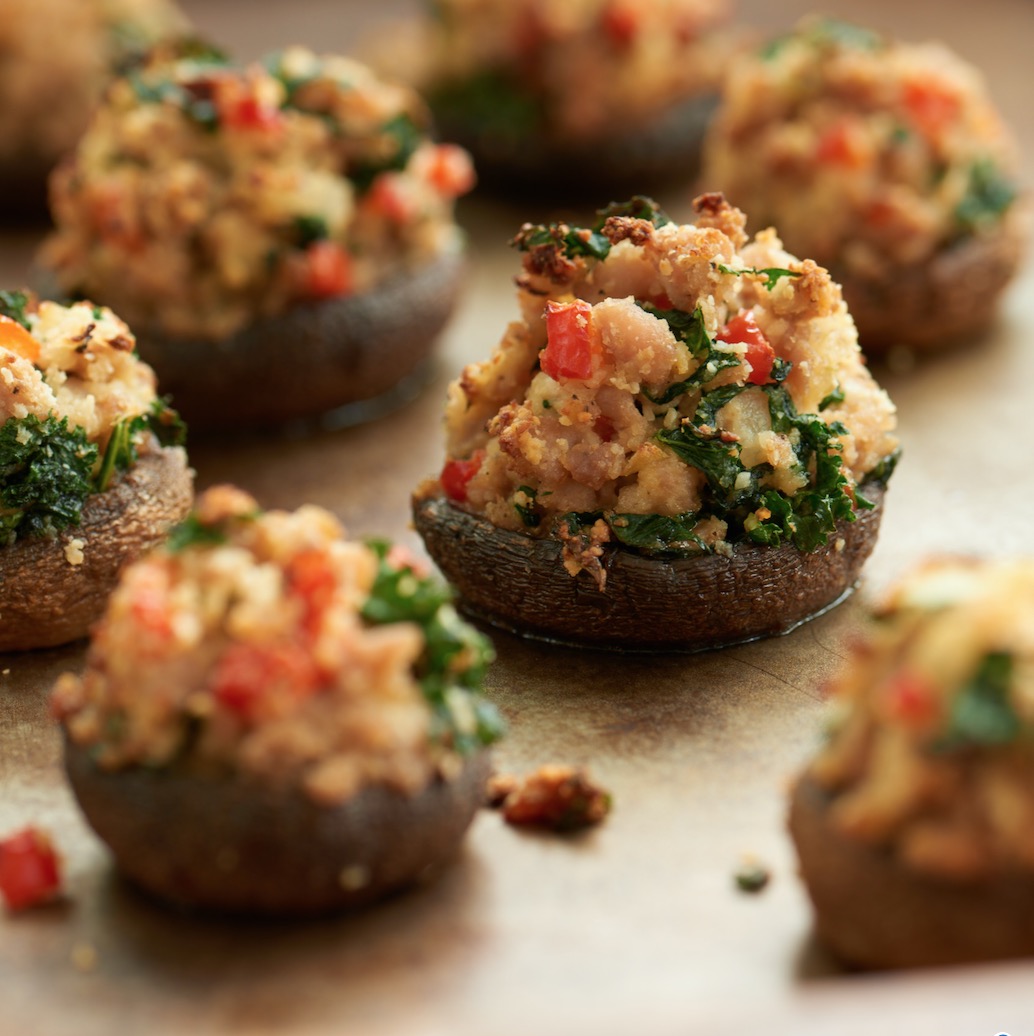 My brother requests this crowd-pleasing appetizer anytime he comes for dinner, so I love pulling it out for the holidays. It offers a healthier twist on traditional stuffed mushrooms and provides the most perfectly warm and savory, bite-sized morsels to get the evening started off just right.
Oh, and my brother will be bringing a few of his favorite homemade fire-roasted salsas. 
Salad
Vibrant Orange and Arugula Salad by Cookie & Kate
Since the stew I'll be making as our main dish is a little more layered with ingredients and involved, I chose a salad with simpler ingredients that pair together perfectly. This beautifully colorful, eye-appealing salad by Cookie & Kate is crisp, light, and refreshing. It will cleanse the palate and balance the meal beautifully. 
Soup/Main Dish
Sensational Seafood Stew, page 258
This delicious stew delivers as much nutrition as it does flavor. I find it to be the most elegant soup in our cookbook. In fact, when we were writing the cookbook and I was in the recipe testing phase, I served it for dinner on Christmas Eve to see what my extended family thought. They all raved about it, so it's become a mainstay on our holiday table ever since. 
Dessert
Flourless Triple Chocolate Walnut Brownies, page 307
(You can actually find this brownie recipe in our sample cookbook, which is a free download on our website.)
Everyone loves a decadent chocolate brownie and these are no exception—perfectly moist and gooey combined with a satisfying crunch. For a holiday spin, I'll be topping these with crushed candy cane bits instead of walnuts.
Gingerbread Hazelnut Cut-Out Cookies from Nourishing Meals 
I'll be making this gluten-free cookie recipe created by my friend Ali of Whole Life Nutrition and Nourishing Meals to decorate with my son a day or two before our dinner party. They have a much richer flavor than your standard sugar-cookies, which I absolutely love!
Wishing you all the very best this holiday season!
Posted by Lisa Markley on Dec 16, 2018