Jill here. I've had alopecia (hair loss), off and on, for 35 years.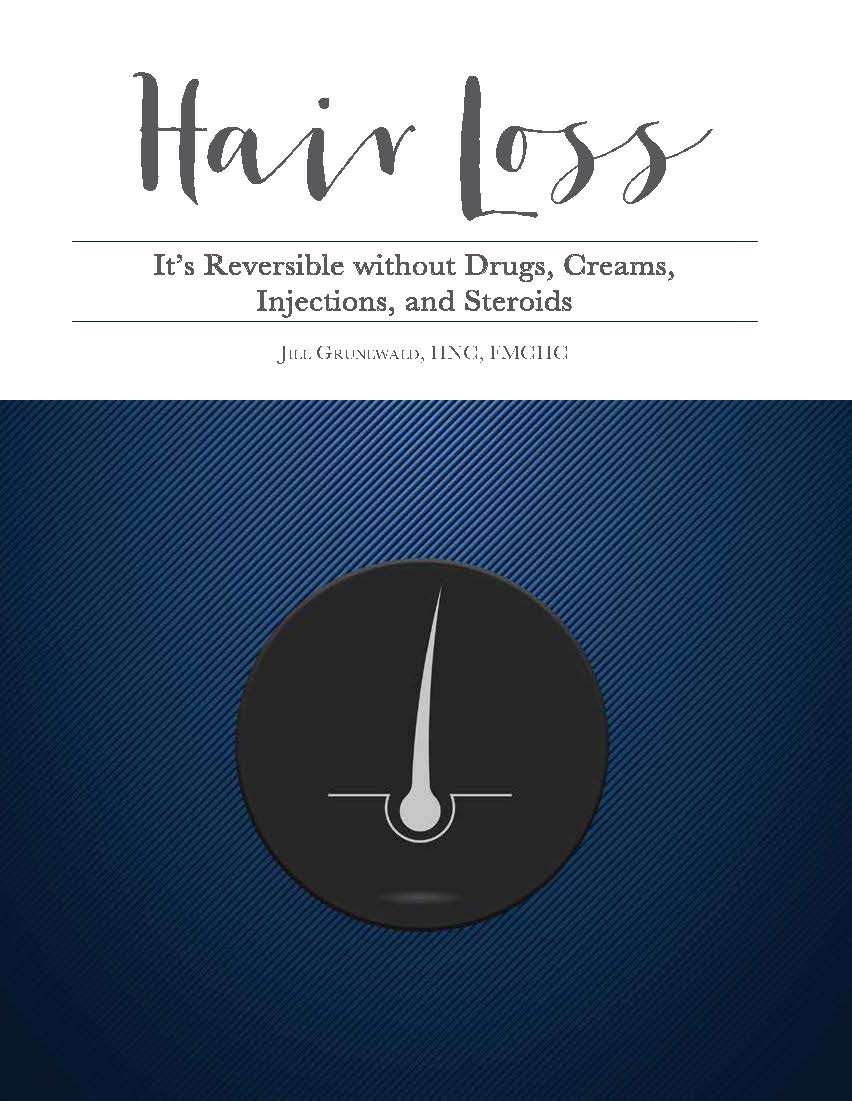 I know hair loss. And I know how to reverse it safely.
Reject what you've heard about, "You're just stressed," or, "There's nothing you can do about it."
I've been working with hair loss/alopecia clients since early 2014 and they've all had success. This story features one of my clients—and one of my proudest experiences as a nutrition and hormone coach.
And you can go here to read testimonials from my summer 2018 Reversing Alopecia masterclass participants.
Reversing hair loss is an inside job.
Drugs, steroids, creams, injections, and immunosuppressants are not the answer.
With a combination of nutritional and digestive improvements, lifestyle changes, hormonal balancing, and other important considerations, it's feasible for nearly anyone suffering from hair loss—even autoimmune hair loss (alopecia)—to see new growth in a matter of a few weeks. (Caveat: I'm not an expert in male pattern baldness.)
<< Enter your name and email on the left to receive my free guide to slowing hair loss and resignaling hair follicles.