Gooseberry Pie: My All-Time Fave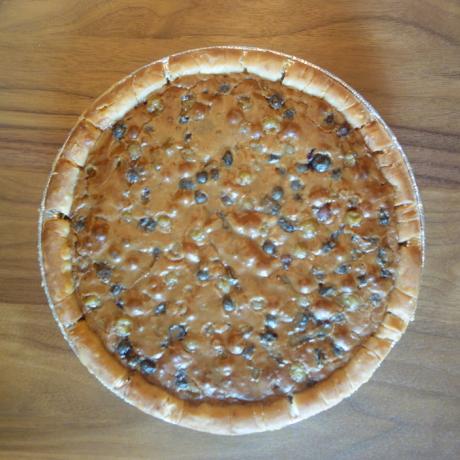 One of my favorite things to do in the summer is make pie. 
When I tell people that my favorite pie is gooseberry, they look at me like I have three heads. They either don't know what gooseberries are or they scrunch their noses and say, "Aren't those TART?" Yes, they are! Even when I was a kid, I really didn't like overly sweet sweets. Give me gooseberry, tart cherry, or lemon desserts any day—with minimal sugar.
Gooseberries are in the currant family and several years ago, I developed a special relationship with a farmer named Paul Otten, aka "the king of currants." Yes, we bonded over currants. I could go on and on about the road trips we took to give presentations on sustainable agriculture (back when I was working for a sustainable ag nonprofit—it seems like a lifetime ago) and the times I spent hanging out in his berry fields and learning about soil quality, but that's a story for another day. RIP, Paul.
Gooseberries have so many health benefits—they promote circulation; are high in minerals, antioxidants, and vitamins (they contain TONS of Vitamin C); and are high in superoxide dismutase, which is anti-inflammatory and has a calming effect on the immune system. You don't hear much about superoxide dismutase, but indeed, I mention it a few times in the educational component of my Essential Thyroid Cookbook. 
We planted a gooseberry bush and for the last couple of years, didn't get much. This year, we had a bumper crop. Now I know why. As Trina, my co-coach, said, "There's an old farm saying that goes, 'The first year they sleep, the second year they creep, the third year they leap!'"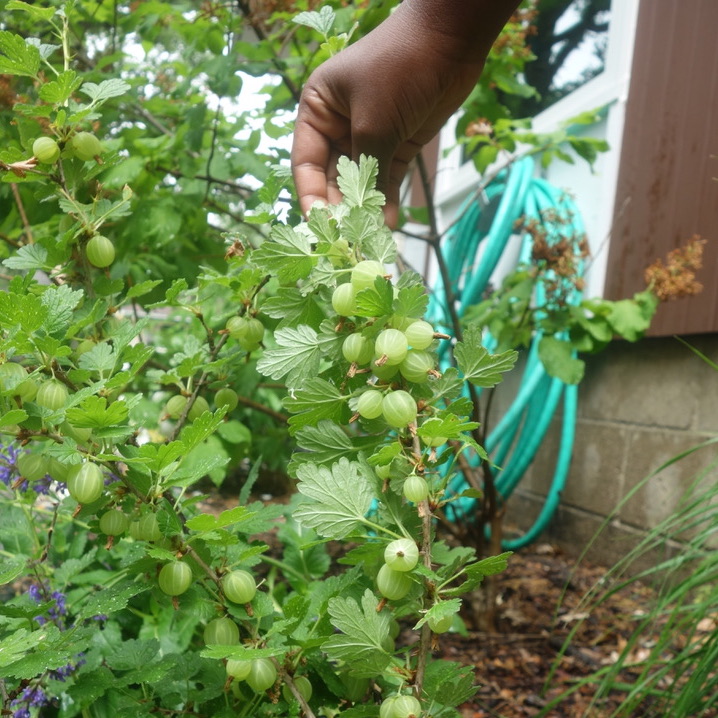 Recently, I was weeding, and my daughter said, "Mom, come and look at our gooseberries!" It was hard not to break down in tears because I grew up eating the finest gooseberry pie that my grandmother made from scratch and I'm very close to her. She and my dad have been very much on my mind this summer, for reasons I won't get into right now, and I felt like they were speaking to me. 
As corny as it sounds, these somewhat obscure berries mean so much to me! (And I'm getting loaded up one last time this weekend at the farmers' market—the berry farmer said that she'd have three variations for me!)
This is adapted from my grandma's recipe (gluten-free, natural sugars) and it's still to die for. 
Gooseberry Pie
1 organic egg
1 1/4 cup coconut sugar
3 cups gooseberries
1/3 cup gluten-free all purpose flour
1/4 cup grass-fed butter
Preheat oven to 350 degrees.
Beat egg in medium sized bowl. Add sugar, berries, flour, and butter. Place in crust of choice, cover with top crust if desired (I don't use a top crust, so it's more of a fruit tart), and bake at 350 degrees for about 45 min. or until crust is brown and middle is cooked.
Note: The mixture is very dough-like, so I dig my hands in and knead it like the dough it is. It's a delicious if dense pie. I've also substituted tart cherries—thanks to my friend Karen's cherry tree!
Posted by Jill Grunewald on Jul 24, 2019