What's on Our Holiday Menu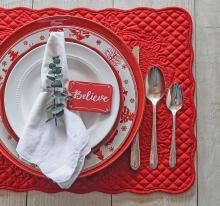 This post was originally published in 2018 and has received some major updates for the current holiday season. It was initially written by culinary nutritionist Lisa Markley, MS, RDN, my co-author for our #1 bestselling Essential Thyroid Cookbook.
I wanted to update this post, not only because I knew that Lisa had some amazing recipes up her sleeve for this year, but I also wanted to share some of the recipes I'm making. Now, to be fair, Lisa has authored or suggested all of these! I'm just following her lead on a few of them. Ha.
It's really nice to have our own collection of tried and true recipes from our Essential Thyroid Cookbook to draw upon and that we're proud to put on our holiday table, but many of the recipes below are from some of Lisa's superstar recipe creator colleagues.
She's the Director of Culinary Medicine at AdventHealth Whole Health Institute and some of the recipes below are sourced from the AdventHealth website.
We're delighted to highlight a few of our favorites from the cookbook (and again, many from other sources), which we hope will inspire you in your holiday menu planning. 
Note! While a couple of our recipes below are free, either through a direct link or our sample cookbook download, if you don't have our cookbook and would like the recipes that we provide the page numbers for below, you're welcome to purchase the book and I'll send you a PDF of those recipes, given that there isn't time to ship the book. Unless…you purchase it from Amazon. But we'd rather you support an indie publisher. :)
Simply email me at info@thyroidcookbook.com for the recipes listed below that provide a page number.
Without further ado, here's a collection of what we're serving for Christmas Eve, Christmas Day, New Year's Eve, and New Year's Day:
Appetizers
Festive Kale Pomegranate Guacamole, page 205
How To Seed a Pomegranate the Easy Way > Source: Kitchn
Lisa says, "Guacamole is an all-time favorite that's easy to make and this variation offers a fun twist on a classic. Red from the pomegranate arils with speckles of green from the kale leaves definitely help set a festive mood. I usually have to double the batch because it goes so quickly!"
Stuffed Crimini Mushrooms with Kale and Sausage, page 209
Here is the recipe—one of our readers' favorites!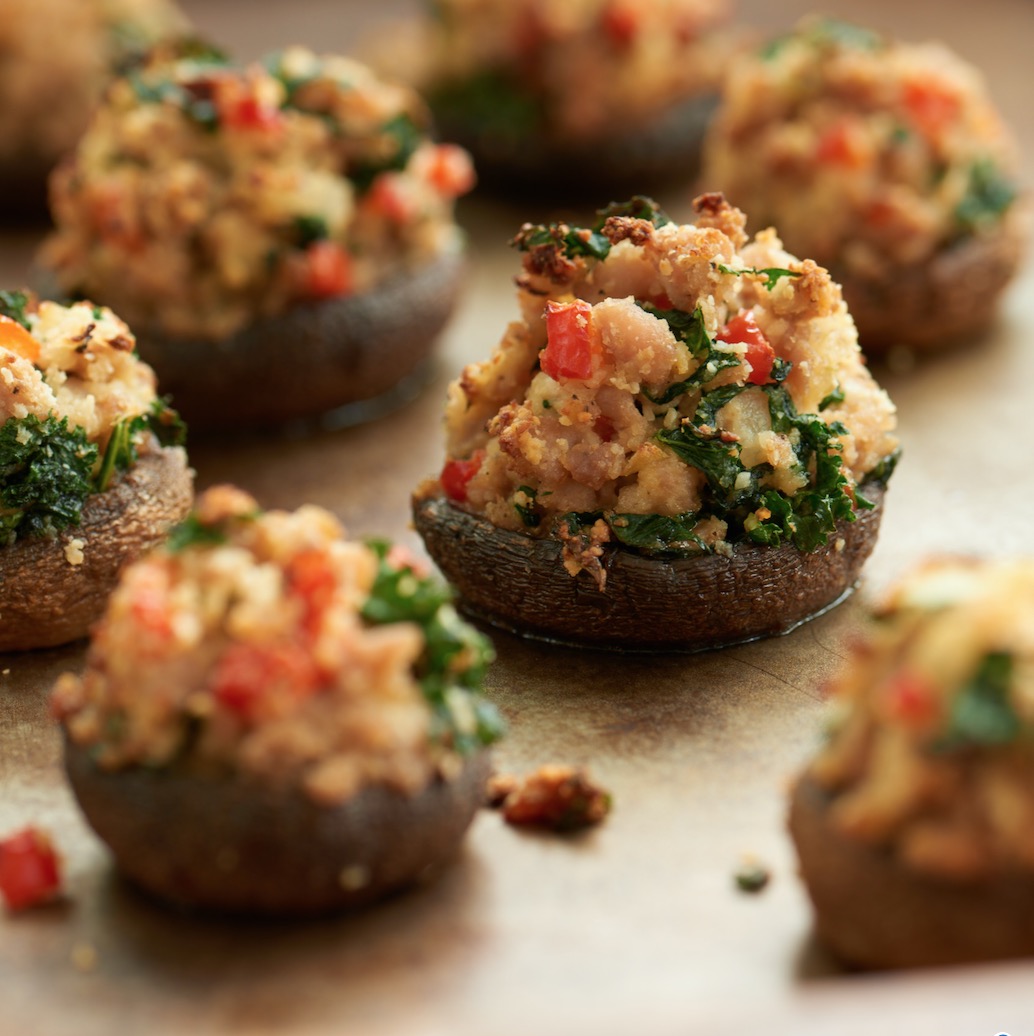 Lisa's brother (a chef) requests this crowd-pleasing appetizer anytime he comes for dinner, so she said that she loves pulling it out for the holidays. It offers a healthier twist on traditional stuffed mushrooms and provides the most perfectly warm and savory, bite-sized morsels to get the evening started off just right.
Festive Rainbow Salsa > Source: Lisa's original recipe for AdventHealth Whole Health Institute
Salads
Vibrant Orange and Arugula Salad > Source: Cookie + Kate
Lisa says, "Since the stew I'll be making as our main dish (see below) is a little more layered with ingredients and involved, I chose a salad with simpler ingredients that pair together perfectly. This beautifully colorful, eye-appealing salad by Cookie & Kate is crisp, light, and refreshing. It will cleanse the palate and balance the meal beautifully."
Shredded Brussels Sprouts, Citrus, & Pomegranate Salad > Source: Lisa's original recipe for AdventHealth Whole Health Institute
How To Seed a Pomegranate the Easy Way > Source: Kitchn
Kale Apple Cheddar Salad > Source: Lisa's original recipe for AdventHealth Whole Health Institute
Soup/Main Dish
Sensational Seafood Stew, page 258
Lisa says, "This delicious stew delivers as much nutrition as it does flavor. I find it to be the most elegant soup in our cookbook. In fact, when we were writing the cookbook and I was in the recipe testing phase, I served it for dinner on Christmas Eve to see what my extended family thought. They all raved about it, so it's become a mainstay on our holiday table ever since."
Tuscan Quinoa Minestrone > Source: Lisa's original recipe for AdventHealth Whole Health Institute
Blackberry Sage Salmon, page 299
This year, I'm making this amazing dish that feels so festive. It's one of my absolute favorite recipes from our cookbook and while I've made it several times throughout the year, I've intentionally left it out of my meal planning for a while in anticipation of making it for our Christmas Eve dinner. As Lisa says in the recipe introduction, the succulent blackberry sage sauce will send your taste buds soaring and boy, is she right. 
Desserts
Flourless Triple Chocolate Walnut Brownies, page 307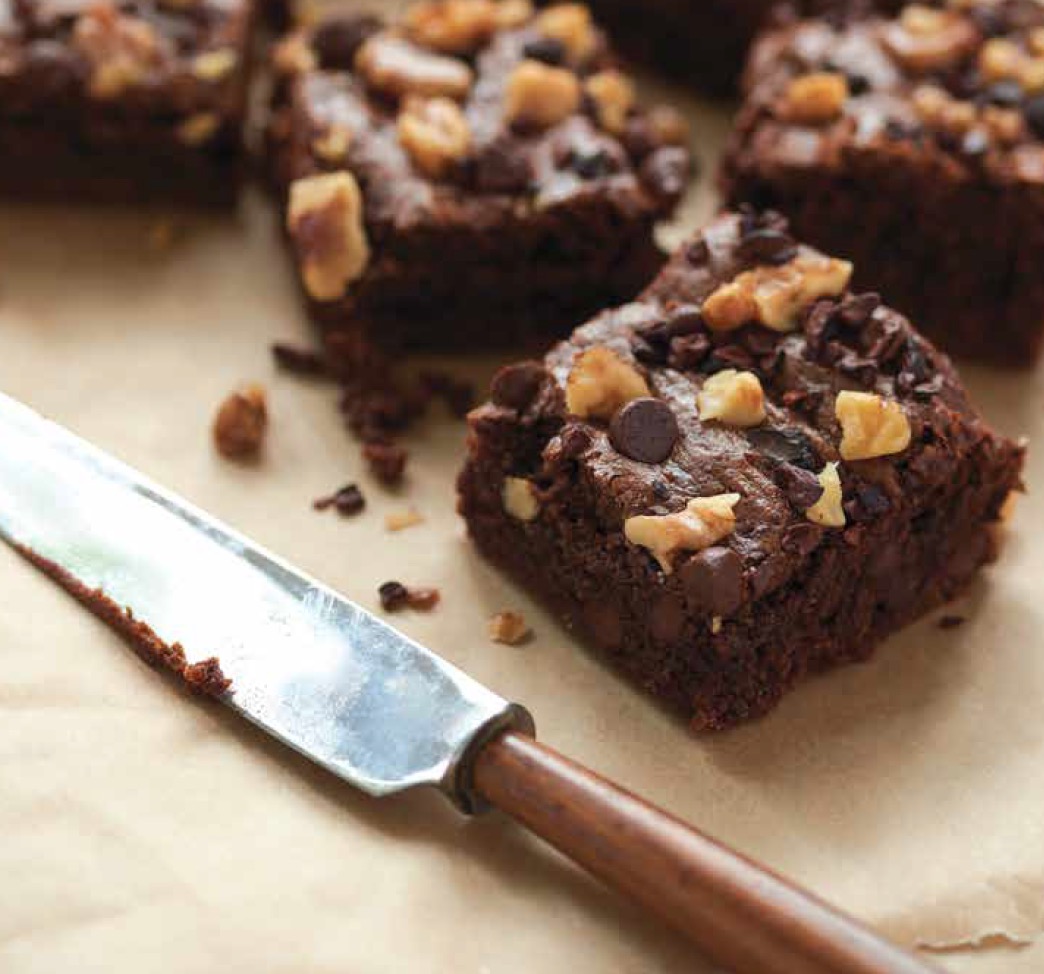 (You can find this brownie recipe in our sample cookbook, which is a free download on our website.)
Everyone loves a decadent chocolate brownie and these are no exception—perfectly moist and gooey combined with a satisfying crunch. For a holiday spin, Lisa tops these with crushed candy cane bits instead of walnuts, which I'm trying for the first time this year. My daughter can't wait!
Chocolate Pecan Pie Bars (No Bake!) > Source: Detoxinista
Vegan Chocolate Pie > Source: Detoxinista
Gingerbread Hazelnut Cut-Out Cookies > Source: Nourishing Meals
Lisa said that she loves to make this gluten-free gingerbread cookie recipe created by her friend Ali of Whole Life Nutrition and Nourishing Meals to decorate with her kids a day or two before their dinner party. I made them last year and they have a much richer flavor than your standard sugar cookies, which we absolutely love!
Wishing you all the very best this holiday season!
Posted by Jill McLaughlin (Grunewald) on Dec 16, 2022