Thanksgiving Recipe Roundup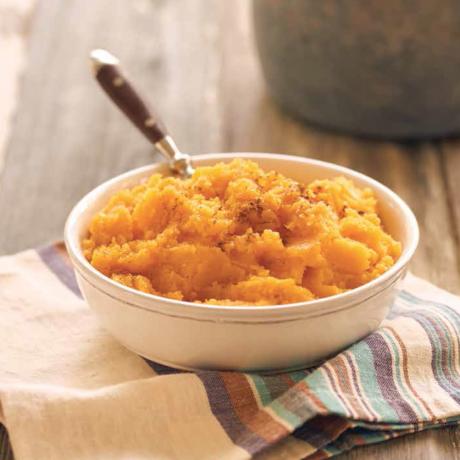 It's Thanksgiving time! And it's time to gather 'round the table.
When needing to find alternatives for common ingredients that may contribute to food allergies/sensitivities, it's often easier to find and utilize recipes that have already been developed/tested. But you can go here to see my list of several ingredient swaps you can experiment with in your own kitchen.
[Photo credit: Kenny Johnson, for The Essential Thyroid Cookbook] 
Here are some tried and true recipes that may be a great addition to your Thanksgiving meal planning!

Beverages 
From The Essential Thyroid Cookbook, try:
Happy Tummy Green Tea
Pumpkin Gingerbread Chia Smoothie
Warming Anti-Inflammatory Golden Milk
Homemade Coconut Milk (you can find this recipe in our sample cookbook, which you can download on our website)
From my culinary instructor, Cynthia Lair, try:
Sides 
From The Essential Thyroid Cookbook, try:
Easy Green Beans with Mushrooms and Shallots
Orange Ginger Mashed Butternut Squash
Curried Sweet Potato Hummus
Stuffed Crimini Mushrooms with Kale and Sausage
Golden Flax Bread
Gingery Quick Pickled Carrots and Cauliflower
Pumpkin Seed Cilantro Pesto
Maple Roasted Acorn Squash 
From our friend Ali at Nourishing Meals, try:
From the Minimalist Baker, try:
From Detoxinista, try:
Salads 
From The Essential Thyroid Cookbook, try
Lemon "Parmesan" Kale Salad 
From Cookie & Kate, try:
From Gimme Some Oven, try:
Desserts 
From The Essential Thyroid Cookbook, try:
Pumpkin Custard with Hazelnut Pecan Date Crumble
Warm Apple Crisp 
From our friend Ali, author of The Elimination Diet, Nourishing Meals, and Whole Life Nutrition, try:
Posted by Lisa Markley on Nov 16, 2017