8 Ways to Support Someone with Chronic Illness
Posted by Healthful Elements Staff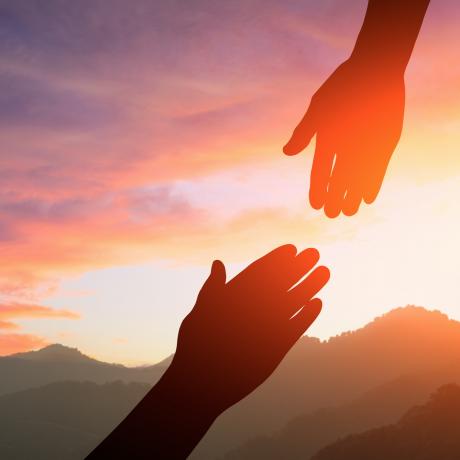 This post was written by Lisa Markley, MS, RDN, who, along with Jill, co-authored the #1 best selling Essential Thyroid Cookbook.
"Be kind…for everyone you meet is fighting a battle you know nothing about." 
Many people suffer from chronic illness that may be "invisible" to an onlooker. They may appear "fine," but could, in fact, be very sick even though they're not displaying any obvious symptoms. 
As a caregiver, family member, or friend, it may be difficult to understand what your loved one might be going through and to know how to be helpful. Also, you may be spending time this holiday season with loved ones you may not see often. 
So I created a simple list of several ways you can support and connect with a loved one who may be struggling with chronic illness. Whether you're suffering yourself or you're a friend or family member of someone with chronic illness, these tips will be helpful in understanding how you can ask for support or be supportive:
Check in. Chronic illness can be very isolating and as time goes by, it may become more and more difficult for your loved one to want to reach out. A simple phone call, email, or text message just might make their day.
Be a good listener. Let them know you're there for them even if it's just to be a sounding board as they process what they're going through. Being a good listener is more helpful that trying to offer unsolicited advice.
Try to understand. Ask, "Is there anything you'd like to share with me about your illness? What is it that you wish I (or other people) understood about it?" But don't press for details if they don't want to share. You don't need to have a full understanding of what's going on in order to be helpful. Let them share what they're comfortable sharing.
Reassure them with positive words of encouragement. Sharing with them in an authentic way how strong you think they are or how much you believe in them can help validate that their hard work and efforts to find answers in their healing journey is being recognized.
Anticipate and offer specific ways you can help. Instead of saying, "Let me know what I can do to help," think of something specific you are capable of and willing to do (e.g. bring them dinner, help with light housework, etc.) and ask their permission.
Be flexible. Your loved one may wear out easily and have trouble doing certain activities they used to love. Be flexible and whenever necessary, opt for low-key activities that you can still enjoy with each other.
Be spontaneous. It's often hard for people with chronic illness to commit to plans in advance because they may not know how they're going to feel until the time comes. Ask them to do spontaneous things, on those days that he/she is feeling up to it.
Connect them with someone you may know who's also struggling with chronic illness. They may be able to offer each other support, encouragement, and a sense of purpose. 
Keep in mind that it's not about saying or doing the absolute perfect thing – it's about showing up for your loved one and demonstrating in a very real way that you care. 

Posted by Healthful Elements Staff