Rainbow Slaw with Orange Balsamic Dressing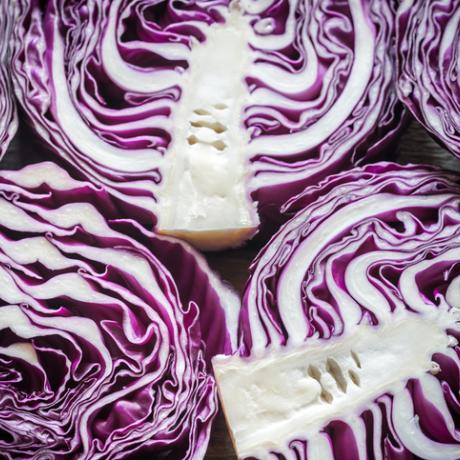 This vibrant salad brings all the fresh, crunchy, juicy, and bright flavors you want and all the colorful, disease-fighting antioxidants you need.  
Ingredients
2 cups thinly sliced red cabbage (about ½ pound)
1 bunch lacinato kale, de-stemmed and leaves thinly sliced
1 medium bulb raw fennel, thinly sliced
1 yellow bell pepper, thinly sliced
1 apple, julienned
¾ cup blueberries
1-2 oranges, peeled and segmented
¾ cup toasted sunflower seeds 
Dressing
1-2 teaspoons orange zest
¼ cup orange juice
¼ cup balsamic vinegar
2 teaspoons Dijon mustard
½ cup extra virgin olive oil
Salt and pepper to taste 
Preparation
Combine cabbage, kale, fennel, bell pepper, apple, blueberries, orange segments, and sunflower seeds together in a large bowl. 
Whisk dressing ingredients in a small bowl. Add salt and pepper to taste. 
Pour dressing over slaw mixture to taste. Store any extra dressing in a tightly sealed container in the fridge for up to two weeks. 
Posted by Lisa Markley on May 17, 2018