The Long and Pathetic List of Hypothyroid Symptoms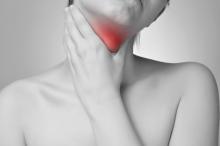 If you experience several of these symptoms below, you may have an underactive thyroid, including adrenal dysfunction. Many integrative and functional medicine doctors now claim that the symptoms of hypothyroidism and adrenal dysfunction are largely indistinguishable.
I know, these are not labs and this is not a scientific survey. But these symptoms are a culmination of lists from very trusted resources. 'Tis true that many of these issues can be caused by other factors, certainly.
[I devote an Appendix in my Essential Thyroid Cookbook to self-testing for thyroid health.]
 
Please remember that this list is for your informational purposes and is not meant to be a substitute for the advice and treatment provided by a physician or other medical professional.
 
Here goes:
 
I am gaining weight inappropriately
I am unable to lose weight with diet/exercise
I am exhausted after exercise/not rejuvenated
I am constipated, sometimes severely
My mouth is often dry
I have hypothermia/low body temperature (I feel cold when others feel warm, I need extra sweaters, etc.)
I have cold hands and feet
I am feeling run down, sluggish, lethargic, exhausted
I have low stamina
I am bone tired in the morning
I am getting more difficult to get along with
I am becoming more irritable and judgmental
I am getting more impatient
I am lacking motivation
I nod off easily
I am not sleeping that great
I can't stand for long periods of time
I have difficulty concentrating
I can't read for long periods of time
I have excessive anxiety/worry
I am developing food sensitivities
I am becoming more sensitive to caffeine
I have IBS
I am not that hungry in the morning
I get really hungry before bedtime
I have mad cravings
My hair is coarse and dry, breaking, brittle
I am going prematurely grey
My hair is falling out
My skin is coarse, dry, and scaly
My nails are peeling
I have acne on my face, chest, or arms
I have a hoarse or gravely voice
I have edema/puffiness/swelling
I have bumps/pits on my legs
I have puffiness and swelling around the eyes and face
I have no eyebrows or my outer eyebrows are thinning
I am having trouble conceiving a baby
I have had miscarriages
I have severe menstrual cramps
I am having irregular menstrual cycles (longer, or heavier, or more frequent)
I have bad PMS
I am estrogen dominant
I am not ovulating
I have no sex drive
I have pains/aches in joints
My bones ache
My feet are sometimes swollen
My eyelids are swollen upon waking
I have poor ankle reflexes
I am osteoporotic
I have developed carpal-tunnel syndrome, or it's getting worse
I have muscle stiffness
I have muscle pain
I feel blue/depressed
I feel restless
My moods change easily
I have feelings of worthlessness
I have more feelings of sadness
I seem to be losing interest in normal daily activities
I am more forgetful
I am getting more frequent infections
I am snoring more
I have/may have sleep apnea
I feel shortness of breath and tightness in the chest
I feel the need to yawn to get oxygen/have feelings of air hunger
My eyes feel gritty and dry
My eyes feel sensitive to light
My eyes get jumpy/I have tics in eyes
I feel dizzy or have vertigo
I have regular headaches or migraines
I have tinnitus (ringing in ears)
I have a cold fanny
I get recurrent sinus infections
I feel some lightheadedness
I occasionally have vertigo
And to think that for many people, hypothyroidism goes undiagnosed and undertreated for years…
Posted by Jill McLaughlin (Grunewald) on Jun 26, 2011