From Total Hair Loss to a Mohawk...and Growing...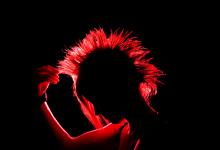 You can read an April 2015 update of Rachel's progress here and see photos from April 2016 of her new head of curls here.
December 2017 update: Here is "Rachel's" abbreviated story as published in Experience Life magazine, showing her incredible progress.
This post weaves two stories:
One of my absolute proudest and most rewarding experiences as a nutrition coach
My personal, 30-year struggle with hair loss – alopecia areata to be exact
<< Please enter your name and email in the form on the left to receive alopecia-specific information and posts, including important updates on my upcoming Reversing Alopecia online group classes – you can participate from anywhere in the world, on your own time. (Estimated launch: early fall 2016.)
If you've suffered from hair loss (even if you don't have a history of bald spots), grab a cup of tea – I didn't edit this post down to the recommended 500-700 words. :)
In early June, a worried mother from Tennessee wrote to me explaining her daughter's situation.
She said, "My 14 year old daughter started losing hair in the 3rd grade. She's now completely bald. She has MTHFR gene mutation, Hashimoto's, and alopecia. Prescription meds are mostly what has been thrown at us. Supplements and vitamins have not changed a thing for her. She's gluten-free for the most part. She's depressed, unmotivated, and extremely tired – she will often sleep until mid-afternoon. She also has extreme acne. It's overwhelming and disappointing because no one has been as to help her so far. We're lacking a good plan of care and someone with complete knowledge in the field to guide us. Please put her on your waiting list."
Given my history of alopecia – starting around the age of 12 (I'm now 45) – her plea for help struck a deep chord with me. I immediately wrote back telling her that I wanted to speak with both of them.
Let's call this young woman Rachel and her mother, Michelle. When I shared with Michelle that I'd like to write about Rachel's story, she said, "Yes, I hope her story inspires and motivates someone else to take the same approach to their health."
To begin, Michelle said that they'd worked with a pediatrician, dermatologist, endocrinologist, chiropractor, nutritionist, and other doctors and nurse practitioners and that they'd tried electrodermal screening. They'd also tried elimination diets – more than once. Nothing had worked.
Rachel's thyroid antibodies (indicators of Hashimoto's) have been high – in the four digits for at least two years, with the highest being a whopping 9800. They're now 600, which is incredible improvement. I'm just tickled to death. She's over the hump and it's all downhill (in a good way) from here. (Remission = antibodies less than 30.)
But I've gotten ahead of myself…
This poor girl had been hit with a double whammy: hair loss is a hallmark symptom of low thyroid function and she had the additional autoimmune condition, alopecia, stacked on top of the hypothyroidism.
Really, she had a triple whammy: she's also in puberty.
I had serious concerns that with two autoimmune conditions at such a young age – and extremely high antibodies - if something wasn't done to tame her hypervigilant immune system, Rachel would surely be set up to develop at least one other manifestation of autoimmunity – soon-like. (This is true for anyone, no matter what age.)
I explained that given that 70-80% of the immune system is in the gut, another Elimination/Provocation diet was in order, which I know wasn't too appealing to a teenager who: 1. Was skeptical that anyone could help her; 2. Wanted to eat what her friends were eating; 3. Had already been through a few iterations of this diet with no improvement.
I shared that when it comes to healing systemically, hair loss and regrowth can be one of the last things to improve. Because we don't need hair and nails for survival, the body may prioritize other life-dependent systems like brain, vascular, neurological, and digestive function. I explained that they might see no hair regrowth during our time together, but that it would likely come in the months ahead.
Rachel agreed to give things another go and the three of us began working together mid-July. The trust that they put in me was very humbling, to say the least. I was bound and determined to get Rachel results.
Michelle agreed to walk through the healing program with her daughter, which thrilled me. This woman is the true definition of a wonderful mother - she's got the eye of the tiger when it comes to Rachel's health, but she isn't overbearing and controlling. She wants Rachel to have independence and her own voice through this journey.
In our first session, I explained my approach to the Elimination/Provocation diet* and the accompanying gut healing that was missing from their prior attempts: probiotics, glutamine, and bone broth. Our program also included a hydrochloric acid challenge, as low stomach acid can be a major culprit in hair loss. They were ready.
[* If you've been with us a while, you know that the Paleo diet isn't our starting place. We don't have anything against it (or AIP – autoimmune Paleo) and agree that these diets can be helpful for some. And as you can see, even with Rachel's high antibodies and extreme situation, she's healing without being grain- or legume-free. It can be done. Every situation is unique.] 
During this conversation, I was struck by how downtrodden Rachel was. She was almost inaudible – I had to ask her to repeat herself a few times. Her words were mumbled and muffled. The sense of defeat was palpable – it was heartbreaking.
After our first session, Michelle wrote:
"Rachel has stuck to the diet completely. She seems to be happier and comes out of her room more often. She does seem better to me. Her acne is clearing up, which seems to have given her hope."
I was over the moon.
One month into our program, Michelle wrote:
"Today, Rachel said, 'Feel my skin.' She had shaven her legs. Usually, when she would shave she wouldn't have stubble for several days because the hair was so slow-growing. Her legs felt stubbly this afternoon after shaving this morning. We are thrilled. She also has a few hairs, like two or three, on her head. The rest is peach fuzz. We're making progress."
I'd now like to take a break from Rachel's story to share what was going on for me simultaneous to her journey. I have a long history with alopecia areata and was losing hair like crazy and today, have two of the biggest bald spots I've ever had.
About a year ago, I was getting more spots – small ones, about the size of a quarter. In past years, my regrowth had been pretty quick. But these were lingering, smooth as silk for weeks on end.
I went to my functional medicine doctor who tested my thyroid antibodies and my ANA (antinuclear antibody - an umbrella marker for autoimmunity). The thyroid antibodies labs indicated continued remission and my ANA was negative. My doctor said that my hair loss was clearly not autoimmune-related.
I did another hydrochloric acid challenge. The warming sensation in my gut started almost immediately, so low stomach acid wasn't the issue.
All good news, but…shit. What was going on?
I went to a highly-recommended intuitive doctor who works on an energetic level. (The stories of what this guy has done for others is astounding.) He stated bluntly, "Egg sensitivity. Stop eating eggs."
An elimination diet a few years ago revealed an egg sensitivity, so I removed them from my diet, supported my gut function, and resumed eating just a few eggs. Then, they crept back to being a relatively regular part of my diet. But given his feedback, I gave them up…again.
Early in my program with Rachel and Michelle, I went on a week-long vacation. It was at a location not chosen by me - it was a trip planned by a family member. The "all inclusive" nature of the resort freaked me out. Being gluten-free and eating minimal dairy, I worried there would be nothing for me to eat.
The food ended up being pretty darned good, surprisingly. But I ate a veggie omelette every.single.day for breakfast. I didn't have a lot of choices.
And I paid the price. I now have a spot on the back of my head nearly the size of a deck of cards and one above my ear that's about half that size. That doctor was right.
So, no eggs. (And I love eggs!) More broth, glutamine, and probiotics for healing. And fortunately, the deck of cards is now filling in nicely.
Back to Rachel.
Six weeks into our program, she sounded like a different girl. It was remarkable - her voice was clear and I could hear her. She sounded happy and positive. She laughed.
I shared my excitement with Michelle, who wrote:
"Yes! You're right. Rachel's voice is different. She has been much more engaged. Because of your help, she's seeing changes. You're the first person who has really helped her. She trusts you. Her mood is changing. She's super chatty at home now and doesn't hide in her room. It's great to watch."
Nearly two months in, Michelle and Rachel shared in a session that Rachel was growing a mohawk. I can't even type this without getting emotional.
Soon thereafter, Michelle wrote:
"The mohawk line of her hair is getting longer. Slowly, but growing. And the strip of hair is getting wider. She has tufts of hair or groupings of hair in several places. There are still many places with no growth whatsoever. I'm hoping all the follicles will be stimulated over time."
The photo here shows Rachel's progress. Given that she had not a strand when we started in July, this is incredible improvement. (This photo may not do her progress justice; Michelle said that all of Rachel's blond hairs are a little difficult to see.)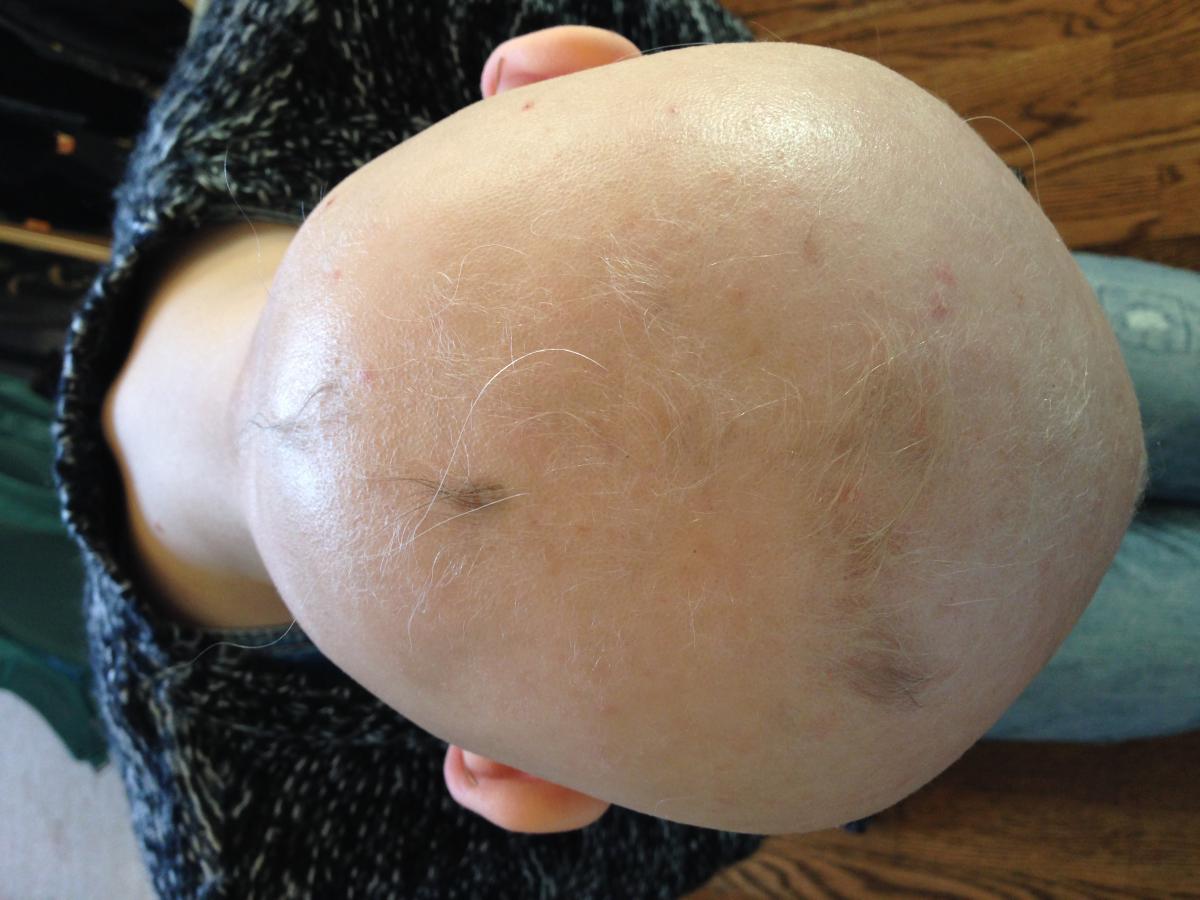 (Go here to see Part 2 of this post, where I share photos of Rachel's growth six months into our journey together.)
At the same time her hair has been regenerating, Rachel's cystic acne healed. Another huge win. Now, she's simply got some dark spots and scarring. Both are fading. 
Rachel's journey hasn't been without its ups and downs – it hasn't been a straight-line trajectory of improvement. Her skin healing and hair growth have stalled at times, but she hasn't regressed. Her food provocation phase has been rocky – she's had a lot of reactions, which hasn't surprised me, given the severity of her situation.
But like her mom, Rachel also has the eye of the tiger. She's sharp, intuitive, asks great questions, and, bless her heart, she has elongated and drawn out her food provocation phase to give her body the best chance at healing.
She's feeling some fear – she's afraid to reintroduce some foods. I understand how she must feel, but I've explained that fear can up the ante on antibodies. I told her that, at this point, it's okay to try some things, see if there is a reaction, and if there is, keep that food out for a while longer while she continues to heal.
As for me, I will likely always have a propensity for occasional spots. But hopefully not as big as the one I have now. This photo shows what I've got going on. My curls are covering some of it, but you get the idea.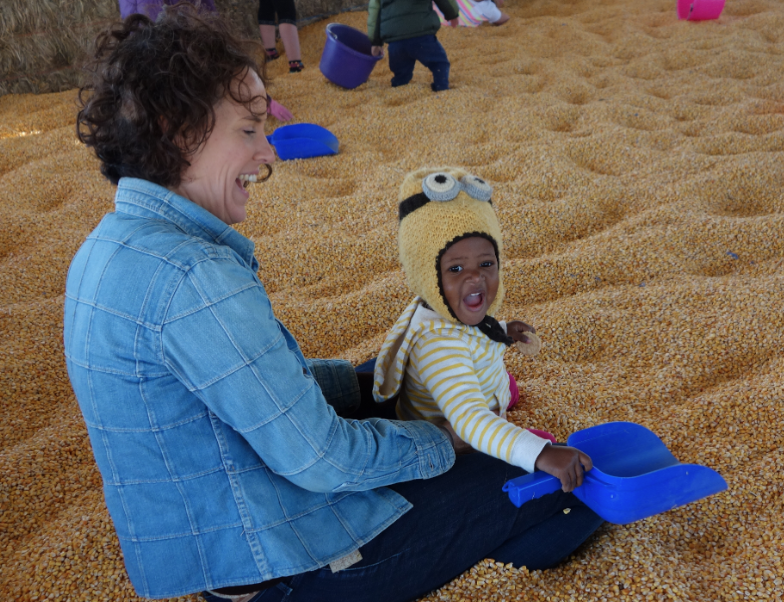 But having had alopecia for over 30 years, the fear that I'll lose it all is long gone. Once I got a handle on my Hashimoto's and got a clear understanding of immune modulation a few years ago, I'd had fewer and fewer spots, until my recent episode.
Hair loss is a devastating and visible manifestation of systemic imbalances. It's upsetting, to say the least. Fortunately, I have naturally thick and curly hair, but some aren't so lucky. My spots have gone mostly unnoticed, although I'm sure plenty have seen the recent clearcut on the back of my head. Oh, well.
There is no one perfect answer in slowing hair loss and stimulating regrowth, but an elimination diet along with gut healing (the diet alone isn't enough) and a hydrochloric acid challenge are the two places to start.
Finally, I had the pleasure of meeting Michelle two weeks ago. She was in town for a conference and invited me to St. Paul to an event. It was so great to see her - we sat on a couch and yakked away. She shared with me that she had been the target of much of Rachel's anger and frustration in recent years. She wasn't complaining or playing the victim and completely understood why. Rachel is a teenager, after all.
But she said that lately, Rachel has been sitting in the kitchen and engaging in conversation while Michelle prepares dinner. Recently, Rachel said, "Mom, thank you for preparing all these special foods for me. I really appreciate all you're doing to help me. I'm lucky to have a mom like you."
I'm ecstatic that Rachel is getting her hair back, that her cystic acne has healed, and that this young woman is seemingly getting a new lease on life.
As they say, "When diet changes, everything changes."
Posted by Jill McLaughlin (Grunewald) on Oct 29, 2014