Turning a Corner: Hashimoto's to Alopecia...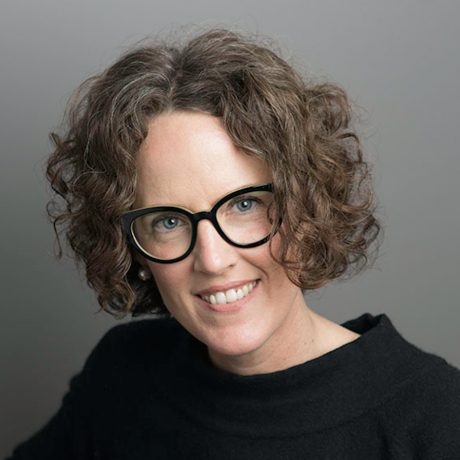 I just returned from a quiet beach vacation in Mexico, sans phone or computer.
I don't know that I've ever worked harder in my life than I have the last few weeks. Maybe only in architecture school, over 20 years ago.
I've worked long days, going to bed too late, sleeping like a rock, and then waking up with giddiness about getting back to work.
I've never been happier. I feel exhilarated and even – euphoric.
Why? In addition to finishing the educational component of my thyroid cookbook and working on some collaborations with some amazing people and businesses who aren't focused on affiliate sales and who care more about authentic relationships, I have a new purpose.
As they say, the strongest human drive is a sense of purpose. And right now, my drive is unstoppable.
Here's the scoop. I'm largely moving away from focusing on hypothyroidism and Hashimoto's, which has been my primary "thing," my baby, for 8 years.
I'm saying largely – not completely. Thyroid health has been my constant companion and I could not have built what I'm currently building without knowing what I know about Hashimoto's and autoimmunity.
"Thyroid" will always be my first love. But I have a new, all-consuming love.
Here's what I'm going to do for the rest of my working days – I'm going to focus on alopecia, or autoimmune hair loss, which I've suffered from for 35 years, off and on.
Firstly, please know that we'll continue to publish great content around all things hormones, even thyroid, especially given that my Essential Thyroid Cookbook will be published soon and I've also been working on Version 3 of my Fire Your Thyroid book. It's not going to be "all alopecia" from here on out – I've created a separate newsletter for the alopecia community. (See above and to the left to sign up.)
[Now available: the #1 best selling cookbook, The Essential Thyroid Cookbook: Over 100 Nourishing Recipes for Thriving with Hypothyroidism and Hashimoto's.]
We've also added two new areas of practice, metabolic syndrome and diabetes. Laine, my new co-coach, runs these programs, as well as our PCOS program. Expect to hear a lot from Laine around these oh-so-prevalent – and crippling – health crises (metabolic syndrome and diabetes specifically) that could well bring our collective health and economy to its knees.
Totally in the Flow…
A lot of magic and serendipity has come about to bring me to this place – the universe has transpired to carry me into this next phase of my life with ease and…magic. (If you want to know a little more about how some of this magic went down, go here.)
My alopecia clients are regrowing hair left and right. Bald spots are coming in after years of being smooth, and they're growing eyelashes and eyebrows. Several are seeing this regrowth begin in less than 4 weeks.
Many of our sessions begin with tears of joy. A good three quarters of these clients have said something along the lines of, "I've done everything. I've left no stone unturned. There's nothing out there like what you have to offer." One of my clients said, "Jill, you're the only person in the world truly helping people with alopecia."
I'm working with a savvy strategist to position what I have to offer in various alopecia support and acceptance groups. Even my functional medicine doctor is connecting me with some big movers and shakers based on this story. 
People have been reaching out to me from all over the world.
Going Forward…
I've already started creating a program called Reversing Alopecia, which will consist not only of the individualized coaching and guidance I've already been doing, but also online group classes that anyone in the world can participate in. I'm also writing a book, Reversing Alopecia.
Again, Laine and I will continue to publish relevant, well-researched content around all things hormones and immune system. We have a lot of things up our collective sleeves around online classes, ebooks, and other educational products.
If you struggle with alopecia, scroll up and on the left, you can sign up for my separate, Reversing Alopecia newsletter, where I'll share important information on resolving alopecia, as well as announcements about my Reversing Alopecia online group classes and eventually, my book. Again, you can participate in the classes from anywhere in the world, on your own time.
And if you know of someone who suffers from alopecia, please share this announcement with them.
I'm also creating a private Reversing Alopecia forum where I'll share as much of myself as I can.
In closing, I don't know if I'm truly the only person in the world doing this work, but I'll tell you that I'll be the most vocal and influential.
I'm going to prove that anyone with alopecia has the opportunity to regrow hair. I'm going to debunk the myth that "the only solution is cortisone" – or what I call the whack-a-mole approach.
For the thousands of people I plan on helping, it's more than simply about "hair" – it's also about their sense of identity. I speak from experience.
Posted by Jill Grunewald on Jun 23, 2016