15-Min. Chocolate Truffles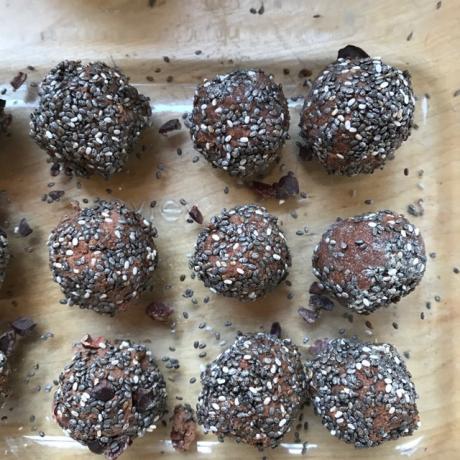 I was talking with a friend the other day and she was complaining about the additives in almond milk.
For a split second, I was confused. I've made my own almond milk for so long that I forgot that people buy it!
Today I'm going to share my recipe for fast, easy, and 100 percent additive free nut milk. It tastes about a billion times better than store bought varieties and it's better for you.
One of the coolest parts? You can transform the leftover almond pulp into chocolate truffles. They're irresistible. I always vow that when I make them, I won't immediately eat them all, but I have yet to succeed. ;)
I call them "Leave No Trace" truffles because you use every single part of the almond, ultimately saving money and eliminating waste.
Don't be intimidated. Both the truffles and the milk are a cinch to make.
Here goes!
Homemade Almond (or your preferred nut) Milk
1 cup almonds
3 cups water
Optional: Add a dash of vanilla, a pitted date, an inch of fresh ginger or any other spice (cinnamon, cardamom, cloves, etc.) to the blender to create flavored milk. Have fun experimenting!
Blend in a high-speed blender for 45 seconds. (If you don't have a high-speed blender, soak the nuts in water overnight.) Strain the blended mixture through a cheesecloth, allowing the milk to drip into in a mason jar or other container (I often use old coconut oil or tahini jars) and store in the fridge. Pour liberally into your morning coffee or tea and enjoy!
Leave No Trace Chocolate Truffles
For the truffles:
1 cup almond pulp (what's leftover in the cheesecloth after you make milk)
1 tbsp coconut oil
1 tsp vanilla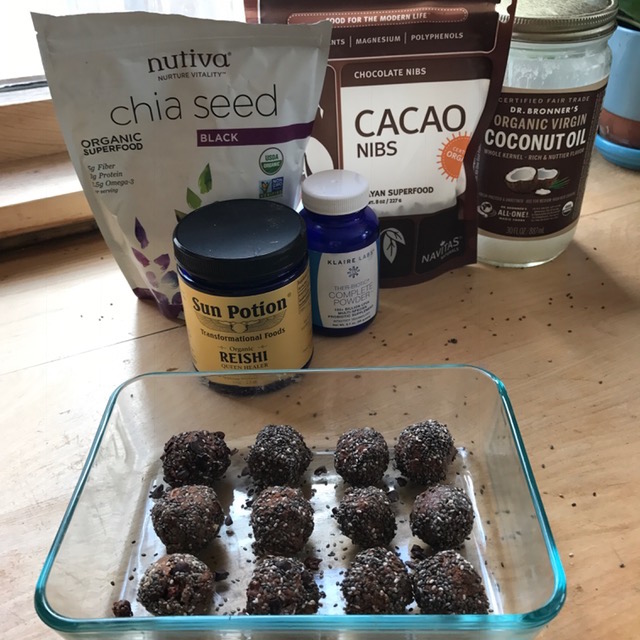 1 tbsp honey
1 dash salt
3 tbsp raw cacao powder 
For the "sprinkles" (choose one, several, or none):
Reishi powder
Powdered probiotic
Chia seeds
Hemp seeds
Cacao chips
Chipotle salt (or other flavored salt) 
Put the almond pulp, coconut oil, vanilla, honey, salt, and cacao powder in a food processor. Pulse until creamy.
Scoop out small amounts of the dough and roll them into balls. Put some of your preferred "sprinkles" on a plate and roll the balls around on the plate to coat them. If you manage not to eat them all instantly, keep the remainder in the fridge.
* * *
Making almond milk takes about 3 minutes. Making the truffles takes around 10 (because of the hand rolling).
If you don't like almonds, substitute another nut. I used macadamia nuts the other day and they were amazing, especially in the truffles.
You get so much flavor for so little time and effort — all free of nasty emulsifiers and unhealthy sweeteners. It's a win-win!
Now it's your turn! If you experiment with making your own nut milk, let us know how it goes. Did you add a dash of ginger and turmeric? Did you try it with cinnamon and vanilla? How did the truffles turn out? What did you use for sprinkles?
(Lisa and Jill have three amazing nut milk recipe varieties in their upcoming Essential Thyroid Cookbook!)
Happy blending and rolling!
Posted by Laine Bergeson on Mar 08, 2017