Bringing it Back Home...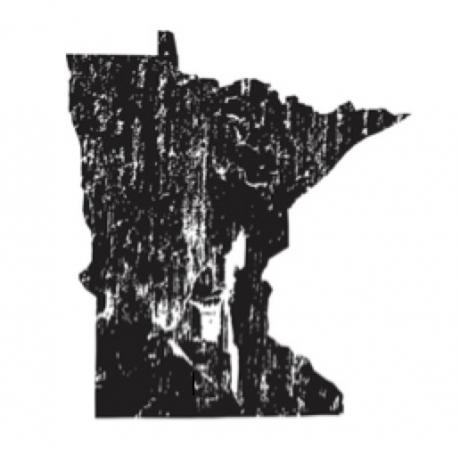 It seems like a couple of weeks ago that I said to Lisa, my Essential Thyroid Cookbook co-author, "Girl, we have six months until this book is published. Time is going to fly."
Indeed, it has. Here we are, four months out. And eight days. (Pub date: September 19.)
We really appreciate all of your love and support as we've loosely chronicled this journey of the path of most resistance.
We have another big update for you – one that's "keeping us honest" and leaves us sleeping better at night.
A few months ago, we wrote about how we'd turned down a book deal from one of the biggest publishers in the world (unsolicited – they sought us out) and how, based on what we learned from navigating that storm, we then chose to traverse out of the publication plan that we originally had for the book and into a whole new realm of self-publishing that's getting this book quicker to market (than if we'd gone with a big publishing house) and much, much further distribution.
I wasn't going to write about this recent change in plans (don't worry, it doesn't change our pub date!) because I didn't think people would really care. But every time I tell someone about this choice that Lisa and I have made for how this book will come into the world, they're enthused, congratulatory, and want to know more about our decision.
It's been a major change of course for us – another significant re-route that's had us working our tails off.
When we opted out of the book deal and simultaneously realized that we had an okay but relatively weak publishing plan for this cookbook, we chose a hybrid route – we're still self-publishing under our own imprint, Blue Wheel Press, but we hired Greenleaf Book Group as our distributor/quasi-publisher.
They encouraged us to print in this book China.
We already knew that it's significantly cheaper to print 4-color overseas. And given how many big decisions we were making at that time and that we were trying to mitigate hemorrhaging more money on this book, we went with it without a whole lot of thought.
We found ourselves pushing really hard on a tight timeline – there were multiple moving parts and pieces to getting this thing "to press."
The books needed to be in the warehouse in the U.S. several weeks prior to our pub date and we needed to allow four months from the time our file was sent to China to the time when these books were put on a boat.
The slow boat FROM China…
Speaking of that boat, things started to not feel right. 
But we were working so hard on the China clock, we barely had the capacity to think clearly about our options. Talk about a push/pull – at the same time we were working so hard pushing things TO China, I was questioning everything and wanting to move AWAY FROM China.
At the same time we were figuring out how to change course, we still had to march forward with the current plan for printing overseas for fear of missing our "to press" date if, in fact, printing in the U.S. proved to be prohibitive. It was stressful.
I started envisioning this creation that we've put so much of ourselves into in crates in the middle of the ocean. It made me cringe. Just envisioning our baby in big metal boxes floating here from another country felt weird.
Also, what if they got wet and moldy? It does happen.
I know, I know, hundreds of boats leave those docks daily. I get it. But that didn't make it right for our book. 
And I don't care what side of the political fence you sit on, everyone can agree that international tensions are tense. What if the book ended up getting held up in customs or had tariffs imposed?
Keeping production here in the U.S. felt overwhelmingly like the right thing to do.
Another huge concern was reorders – it would take three months to get books back in the U.S. if we blew through our initial order right out of the chute, which we're expecting to do. So there we'd be, in the holiday season, sans books. The only way around this was to double (or so) our initial order, which would have been prohibitively costly.
(Greenleaf would have our backs on this, of course – they'd have helped us print in a stateside facility to fill those gaps.)
The final straw
But here's what put me over the edge and made any concerns about making less money on this book by printing stateside melt away. It hit me over the head…
We have a chapter in the book titled, Both/And: Organic and Sustainable Farming and its subchapter, What This Means for You, where we discuss the benefits of a local and sustainable food system and organic, chemical-free food and its implications for the thyroid and immune system.
How disingenuous for our verso page to say, Printed in China.
Lisa agreed. Our passion for a local, sustainable food system is why we know each other in the first place and the foundation upon which this cookbook was built.
That's all it took (insert sound of tires screeching to a halt).
In the 11th hour, we pulled out of China and brought things back home. 
Taking control, taking responsibility
Lisa and I already knew of a stateside printing facility. Bang Printing, right here in Minnesota, no less. We'd considered them several months ago – it's the same facility where Melissa Joulwan, our publishing guardian angel for the last few years, prints her Well Fed cookbook trilogy (1, 2, 3). Another author friend has also printed her book there.
We knew what we were getting into by exploring this alternative – we'd have to manage the "printing and fulfillment relationship." Although Greenleaf speaks highly of Bang, they don't have a publisher/printer relationship with them, so we had to figure out allllll the ins and outs (and costs) associated with paper quality, design specs, printing, binding, warehousing, packing, picking, fulfillment, purchase orders, and shipping.
Lisa and I figured, we've taken the path of most resistance so far, why stop now? 
She flew here and we spent all day touring Bang's facilities in Brainerd. See our little slideshow below – what a truly amazing day. 
We got to see it all with our own eyes – how printing, cover-making, cutting, binding, warehousing, fulfillment, and shipping all work. It was fascinating. 
And it felt soooo good to be meeting the wonderful people who'd be shaping our book into being and shipping it to warehouses like Amazon and Barnes & Noble. (Not to mention, it's right here. I can drive up there anytime I want to see this book in production. I can't wait.)
So, all of that stuff that goes on behind the scenes at major publishing houses: editing, publishing, design, marketing, cataloging, ordering, printing, shipping – the list goes on? We have a pretty good grasp on how it works.
But we've done things our way, on our own time. It hasn't been easy. We've been drinking from the firehose.
When you've put so much of your time, energy, money, and creative capacity into a project of this enormity, it's not easy to hand over control to large, nameless, faceless entities. Especially ones in other countries.
But taking control and the responsiblity therein means a ton more work.
This storm has passed, too
As they say in the entrepreneurial world, "Keep it small, and keep it all." What this phrase refers to is money, but Lisa and I have kept it small differently.
We said, "Thanks, but no thanks" to the titanic publishing house (including a monetary book advance) to maintain intellectual and creative property rights with a small, boutique distributor.
Even though it's costing us more, we rejected printing in China to not only be in alignment with the integrity of our book and sleep better at night, but also to work with a local, family-owned business and to have a personal relationship and be on a first name basis with the people who are sculpting this 8x10, 388 page, 2.34 pound book into something that's going from concept and digital files into something that's tangible.
And again, we're amazed at the response we're getting about this choice. Our family, friends, and colleagues have been enthusiastically supportive. One colleague said, "This is a huge decision – and the right one. I'm so proud of you guys. You've kept it real the whole time. This has been a fascinating journey to watch."
Another said, "Your choice is an example for all of us – you didn't just have the bottom line in mind. You put your principles and integrity ahead of your profits."
In his piece, "The short run and the long run," Seth Godin said, "In the long run, it's good to own it (the means of production, the copyrights, the process)."
And we've owned it. We're keeping it all. 
The Essential Thyroid Cookbook pub date: September 19, 2017.
Posted by Jill Grunewald on May 10, 2017