Get a FREE, signed copy of my Essential Thyroid Cookbook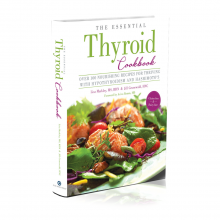 **This post is time-sensitive.**
I'm offering you an opportunity to get a free, signed copy of my #1 best selling Essential Thyroid Cookbook—along with a killer Bonus resource that we shared during our book launch two years ago.
The Bonus guide includes:
Bonus recipes! (How do Dark Chocolate Banana Walnut Muffins sound?) 

An easy-to-use shopping list broken down by categories

Shopping tips to make navigating the store a breeze
If you already have my cookbook, it makes a wonderful gift!
You do NOT have the have hypothyroidism/Hashimoto's to enjoy the mouthwatering, easy-to-prepare recipes expertly crafted by my co-author, Lisa Markley, MS, RDN. 
And you're welcome to share the Bonus guide with whomever you give the book to. It's a PDF that I'll email.
This does require some effort on your part—completing a survey by the end of this year.
The survey isn't mine and I make nothing from this—other than the deep satisfaction of supporting the pioneering work of my friends Beth Lambert and Josie Nelson of Epidemic Answers, who've created a groundbreaking study related to children's health.
Seriously, I have details on the sophistication and science behind this study and it's nothing short of jaw-dropping. It's an honor to partner with them on this project.
I'm passionate about this because: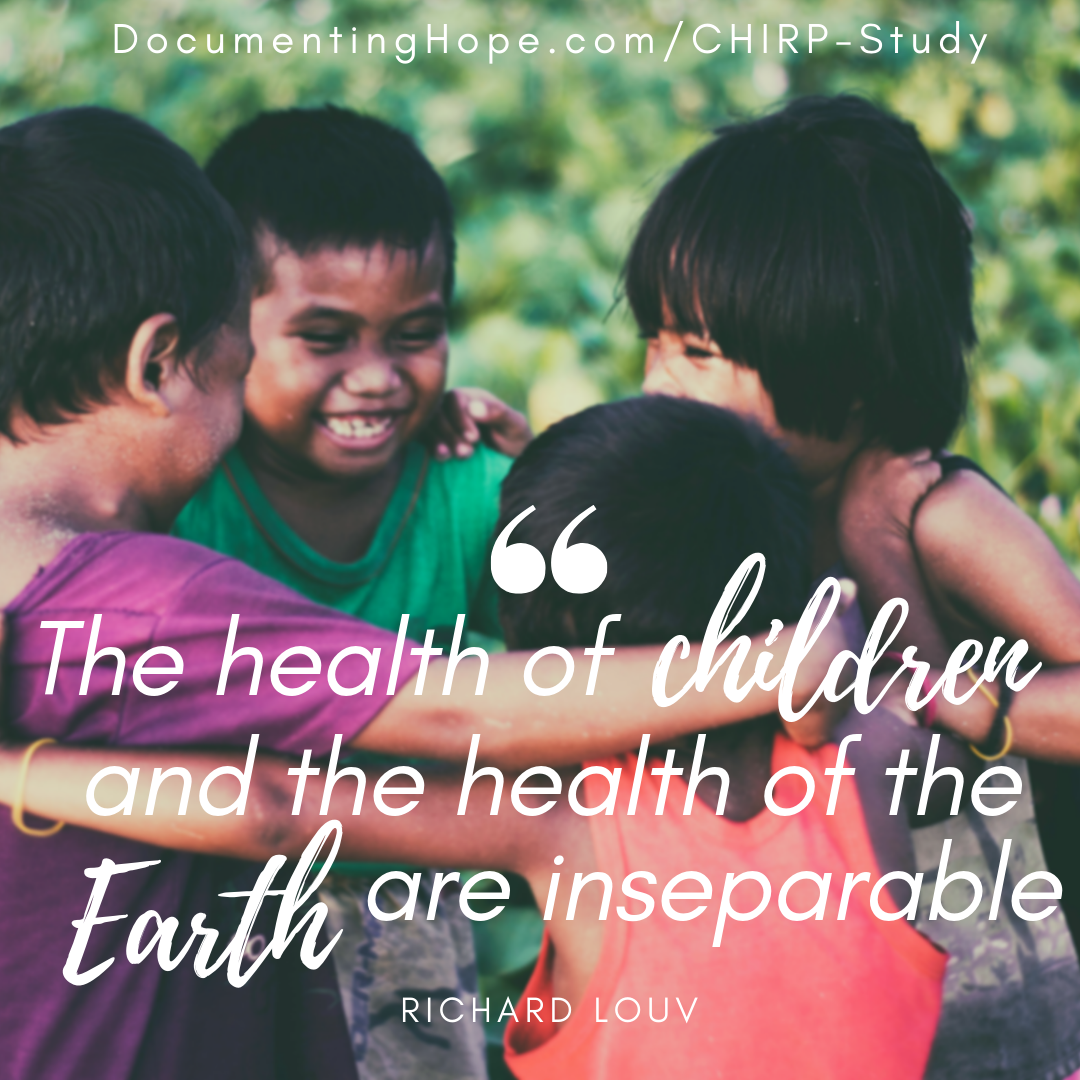 It's important.
In addition to my regular work around hormones, alopecia, Hashimoto's, and other autoimmunity, my passion now largely lies in children's health, especially given that autoimmunity is on the rise—big time—for children.
Beth and Josie would like to have as many surveys competed by the first part of 2020 as possible.
The results of and insights from this study can impact future generations.
Even if you don't have kids or grandkids, please share this widely.
So yes, I'm giving away a signed cookbook (along with the Bonus guide—I'll email it) to the first 40 people in the U.S. who use the link below (NOT an affiliate link—again, I do not benefit from this financially).
And know that Beth and Josie are offering discounts from other partners as a thank-you for completing the survey.
The study:
Beth and Josie created The Documenting Hope Project, which is under the direction of Principal Investigator and Pediatric Neurologist and Neuroscientist, Dr. Martha Herbert.
Part of the project is a study called Child Health Inventory for Resilience and Prevention Study, aka "The CHIRP Study."
It's the first ever children's health study to measure how "Total Load" is impacting children's health.
The goal is to systematically gather information about the association of the accumulation of many stressors and exposures with pediatric chronic disease.
Wondered how our environment and modern lifestyle is impacting children's health
Questioned why so many kids today have chronic conditions like ADHD, food allergies, asthma, and autoimmune diseases
…please consider taking part or sharing this study.
Go here to see a short video that Beth and Josie made about Total Load >

The study is an IRB-approved (institutional review board), HIPAA secure, and private online survey to collect information about the totality of modern living and how it impacts our children's health.
Epidemic Answers is asking U.S. parents of children 1-15 years old (with and without diagnoses) to volunteer a few hours of their time to protect the health of current and future generations of children.
Completion takes about 2 to 6 hours, depending on the health of the child. The survey can be saved and returned to for finishing at your own pace, in the comfort of your home.
Learn more and volunteer today >
Upon completion, each parent/guardian participant will receive:
A free comprehensive health report on their child
Discounts to various natural and healthy living focused companies 
An invitation to join a private Facebook Support Group for parents and caregivers
For the first 40 in the U.S. who complete the survey, a free, signed copy of my Essential Thyroid Cookbook, along with the Bonus guide—see details below
The CHIRP Survey covers:
What children in the U.S. are eating
Their chemical exposures at home and school
EMF exposures
Industrial sites nearby
Their medical history
Consumption of medical products
Preconception and prenatal health of parents
Family medical history
…and so much more
Will you help us make history for our children's health? This is one of the most important things we can do to protect our kids. 
Learn more and volunteer today >
About the free cookbook offer…
You must use the links to the study that are in this post. It's the only way that Beth, Josie, and I can track this.
You must complete the study by January 6, 2020. I realize that it's a busy time of year and the survey takes time, but you can do it in fits and starts—save your information and come back to it.
Once you've completed the survey, email chirp@documentinghope.com to ask for your cookbook (and Bonus material). NOTE: It will take 7-10 days for your cookbook to arrive. 
And again, please, please share this study!
Learn more and volunteer today >
Thank you for your consideration. 
Posted by Jill McLaughlin (Grunewald) on Dec 08, 2019